Headmaster Review - Playstation VR Game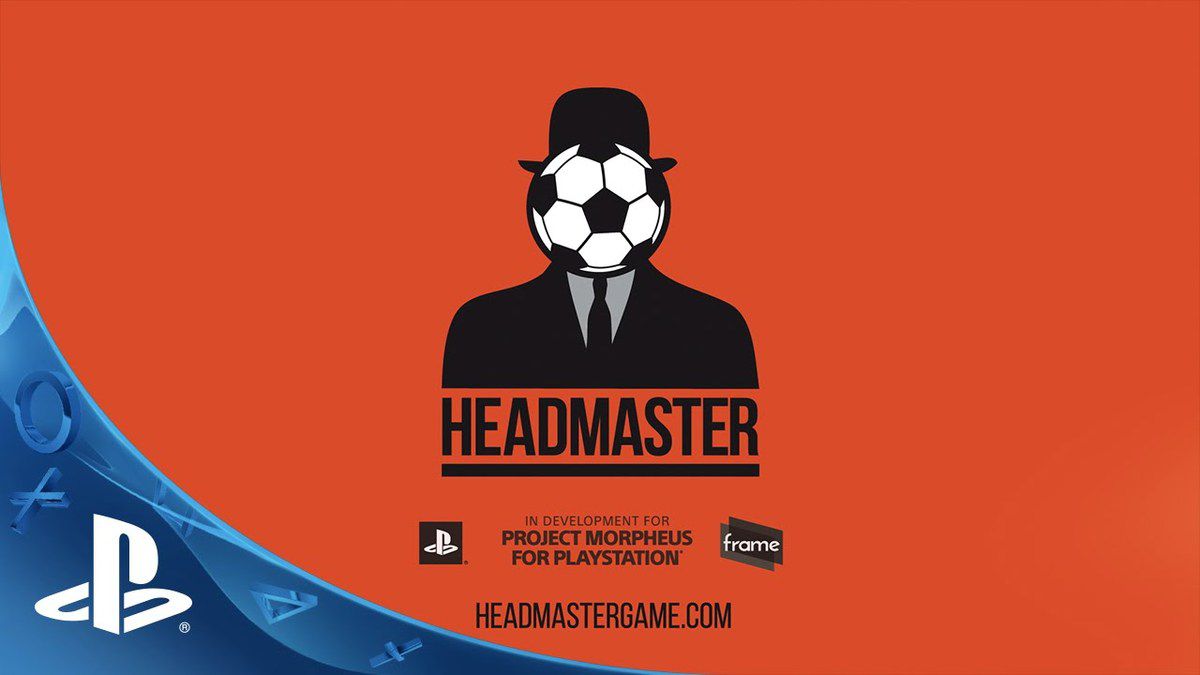 Watching football games, soccer, and other related ball games makes people want to physically experience the game and the fun it brings to everybody. One problem that arises here is the ability of someone to go into the field themselves or the lack of space in their homes to have such experience. Many solutions have been contributed and one of them is the virtual reality technology which is what exactly the Sony PlayStation VR has to offer to everybody for excellent game experience.
About the game
A cool or weird game it may seem, Headmaster is one the early games made for Sony PS VR and it has caught the attention of many PlayStation users. Each person may have different experiences on one thing but a Headmaster Review on one person's point of view would not hurt so much. The Headmaster game may be weird but this is a controller-free game, which means you can put down your controller after you are past the start screen, making the game worth the try for everybody even without the experience in football games.
Headmaster is a well-made simple virtual reality game, so it senses your head movements easily and fewer problems are met in-game. It follows a story of the player, you, being sent back for re-education from a highly-skilled football club. The player is sent to The Football Improvement Center alone, with no teammates or anyone to accompany him. He is to learn certain skills, and improvement is a must. The place looks more like a spooky, isolated, and abandoned field with barbed wire fences around it than a football facility for learning skills. The player is also accompanied by an instructor to speak out orders, in a robotic voice, for you to comply and pass the test. The game usually has the balls thrown to the player and you would find yourself aiming for the ball to hit a certain target, or a series of targets with different points indicated. As the game progresses, and your instructor giving you a series of lessons and tests, the game gets more difficult and funnier, or weird. The game simply has a humour that makes it more interesting and tough but at the same time having fun with it.

Headmaster actually revolves around "headings," a technique in football where the player uses his head to pinpoint the ball to a target. So, basically, everyone can play this game with or without knowledge of football. You might not actually feel the ball hitting your head but the motion and output is just exemplary, by the accurate sensors in the PS VR used to detect even small movements in your head making accurate shots the way you wanted it.
Conclusion

The game is just as funny and interesting as you want weird games to be. Headmaster has a certain sense of humour to keep you playing and make you enjoy every bit of challenges it has to offer.
Simplicity has brought this game to rise against other games out there, together with the PSVR's spot-on sensors. Thanks to the Frame Interactive Studio, the developer of the game, everybody can experience a well-executed gameplay and non-concussive game bringing fun to virtual reality.
Notice: Playstation VR headset is designed to use with Sony Playstation, but you can use it with PC and even with your MacBook, say thank you to macmorpheus.
Share this post
To be informed of the latest articles, subscribe: